Get one on one mountain bike coaching, tailored riding lessons and video analysis with a certified, expert mountain bike instructor
Private mountain bike coaching with RideHub is the fastest way to understand and improve your riding
While skills camps and clinics provide a cost effective way to help a rider improve, receiving dedicated one-on-one private coaching and mountain bike lessons with industry certified professionals will provide you with the fastest return on your training investment and skills development.
Designed for individuals and private groups for up to 4 people, RideHub Private Coaching & Instruction enables riders with one of the industry's most advanced skills coaching programs. No matter what it is that you are trying to accomplish through your mountain bike lessons, our focus and methodology will take you from the introduction of the skill to the mastery of that same skill in the shortest time possible.
If required, our coaches and instructors use high-speed video to record you so we can review and compare the maneuver while on the trail and make immediate corrections with lasting results.
If you are from out of town, combine mountain bike private lessons with your guided rides and get the most out of your trip to the Sea to Sky corridor.
We guarantee that when you spend a day with one of our cycling coaches, you will see that it is one of the best investments you can make to improve your riding skills.
RideHub Private Instruction is suitable for Beginner to Expert riders with varying Endurance abilities. Trails are chosen based on the curriculum for the lesson
Tailored
Mountain Bike lessons
Private mountain bike coaching & instruction allows you to get the greatest return on your training dollar. A few days prior to the lessons commencing, one of our principal coaches will contact you by phone to better understand what your goals are and to determine the best location to work on your personal, private mountain bike lesson plan.
Working with a private coach is a highly intimate learning process. We will always work to ensure you are a good match with your coach.
What are you waiting for? Let's get started!
Skills
coaching & development
Experience the ultimate rider development with mountain bike private lessons
Build a stronger foundational riding platform
Improve terrain awareness and line selection
Master rock slabs & technical steeps
Learn to fly with drop & jump progressions
Take your cornering to the next level
Make the trail a pumptrack & create flow
Our coaching curriculum has been built using the best practices from a broad cross section of national and global instructor certification programs. We have the most broadly cross-trained instructors in Canada.
Comprehensive
industry certifications
beginners through to world champions
Jessica R.
Private MTB Instruction
I invested a few days into some private skills coaching with the RideHub team and I just want to say thank you for the tremendous support with my riding. I look forward to shredding the trails all season and coming for a refresher before the start of next season. Thank you!
Anonymous Rider
Private MTB Instruction
By far the best skills coaching I have ever received on a bike. Matt took the time to break my riding down to it's core pieces and through his lessons help me understand why I had trouble progressing further with my skills. I highly recommend mountain bike private lessons!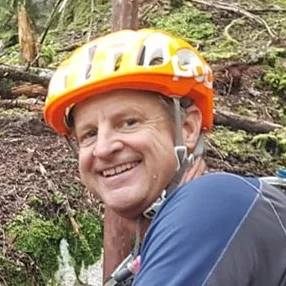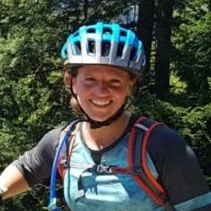 beginners through to world champions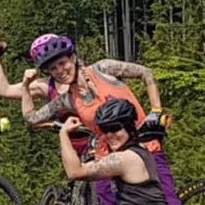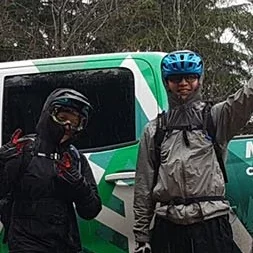 Private Instruction
offers
Reach out to our team for more information!
Frequently asked
questions
It's always great to #investinyourself