A 5-day long summer camp for youth through a partnership between Mountain Skills Academy & Adventures and RideHub that combines Mountain Biking, Rock Climbing, Via Ferrata and Outdoor Skills to keep your kids fit, energized and engaged!
COME EXPLORE THE WORLD OF OUTDOOR ADVENTURE!
Through a partnership between Mountain Skills Academy & Adventures and RideHub, we present the all new Ride & Adventure Summer Youth Camp Series.
While summer is the best time of the year when you are a student in school, as a parent it can be incredibly challenging trying to find childcare, or signing up for quality youth programming that your kids will enjoy while you keep grinding away at work.
This week long day camp for youth from ages 6 through 8 and ages 9 through 11 will have your kids engaged in Outdoor Adventure Activities and Mountain Biking, allowing them to have a fun-filled day full of dynamic, energy draining activities.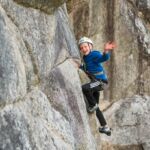 Mountain Skills Academy & Adventures
One half of their day will be spent with certified guides from Mountain Skills Academy & Adventures. During the time with MSAA kids will Rock Climb, Via Ferrata & learn outdoor skills. The coaches will work with your child to organically build their physical literacy through structured games and activities. The learning environment is safe, nurturing, fosters self-esteem and ultimately creates success for every participant.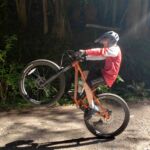 Your child's other half of the day is spent with the Certified Mountain Bike coaches and guides from RideHub. This part of the day is all about getting out on the bike on the great Squamish trails and improving your child's bike handling skills and fitness through guided discovery.
Reach out to our team for more information!