Squamish's
Cycling Experts
Explore & train in the world's greatest mountain biking destination with an award winning, end-to-end provider that has industry certified guides and instructors, fully serviced bike rentals and a sweet little bike shop cafe!
RideHub is the premiere provider of cycling adventures and coaching in Squamish, British Columbia
Respectfully known as the Outdoor Adventure Capital of Canada (and likely the world), Squamish is also a one-of-a-kind world class destination for mountain biking adventures, lessons and guided bike tours because of the incredible bike trails. With a team of BICP, PMBIA and NCCP certified coaches and guides, RideHub is the best place to hone your skills with a Skills Camp, Foundations Clinic or Private Coaching. If you are ready to explore, our Guided Rides or Rental Bikes will take you around the incredible and vast trail networks that the Sea to Sky Corridor has to offer.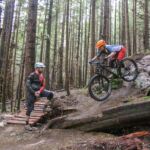 Private and focused mountain bike instruction for you and up to 3 friends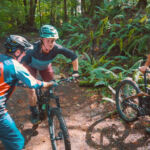 No matter your riding level, let's fix the basics that cause the most issues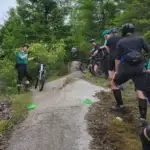 Skill & maneuver focused MTB camps to work on a very specific progression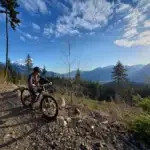 See all the Squamish has to offer, either as a new rider to the sport or an experienced shredder. Great for families and corporate groups as well!
Remove the hassle and risk from shipping your bike with you and rent a bike from our fleet, purpose built for the Squamish trails
Serving the Sea to Sky corridor and beyond
Coaching is the core of what we do at RideHub, but since our launch we have continued to expand our business and support our customers in all aspects of their mountain biking journey.
In February 2020, we opened the RideHub Cafe, a full service bicycle rental & retail shop at the base of the trail network that stocks the necessary bike consumables and parts you might need for your adventure. It's also a kick-ass full service cafe, with some of the best coffee and breakfast wraps in town and there is a good chance you may run into a local legend or two. Our service team provides some of the best quality and fastest turnaround times for bicycle service in the Corridor, so if your bike needs a tune up, give us a call!
Seeing an increased demand for the parts we were carrying, in 2021 we launched RideHub.Shop, our e-commerce site where Canadian customers can order a much larger selection of bicycle parts online, from the comfort of their home.
It's been a great run so far and we look forward to continuing to serve our loyal customers, across all the aspects of cycling. RideHub is the Hub for Adventure.
A strong focus
on conservancy & sustainability
We are dedicated to working with our local conservancies to preserve the areas our adventures take place. Without those incredible resources, we would be out of work so it's in everyone's best interest anyways. The unfortunate reality of the mountain biking business is that not everything we do is green, like driving a van. Also, some of the services we consume as a business are power hungry so we want to do what we can to give back and offset whatever we are consuming.
Actively participate in Stewardship initiatives
Actively participate in Trail Maintenance & Repair
Support Local Trail Advocacy organizations
Operate on Legal & Sanctioned Trails
Business Vehicles are carbon offset each year
Carbon Neutral technology infrastructure through AWS
Then let us take you to the booking page!
beginners through to world champions
Jessica R.
Private MTB Instruction
I invested a few days into some private skills coaching with the RideHub team and I just want to say thank you for the tremendous support with my riding. I look forward to shredding the trails all season and coming for a refresher before the start of next season. Thank you!
Anonymous Rider
Private MTB Instruction
By far the best skills coaching I have ever received on a bike. Matt took the time to break my riding down to it's core pieces and through his lessons help me understand why I had trouble progressing further with my skills. I highly recommend mountain bike private lessons!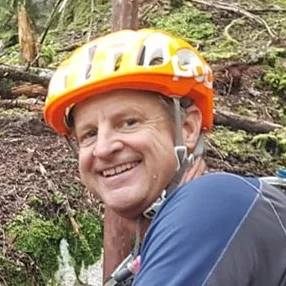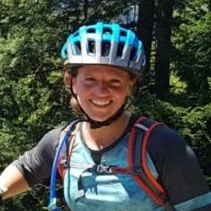 beginners through to world champions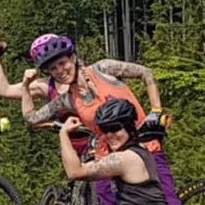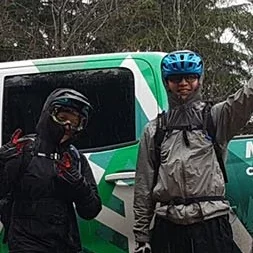 Reach out to our team for more information!